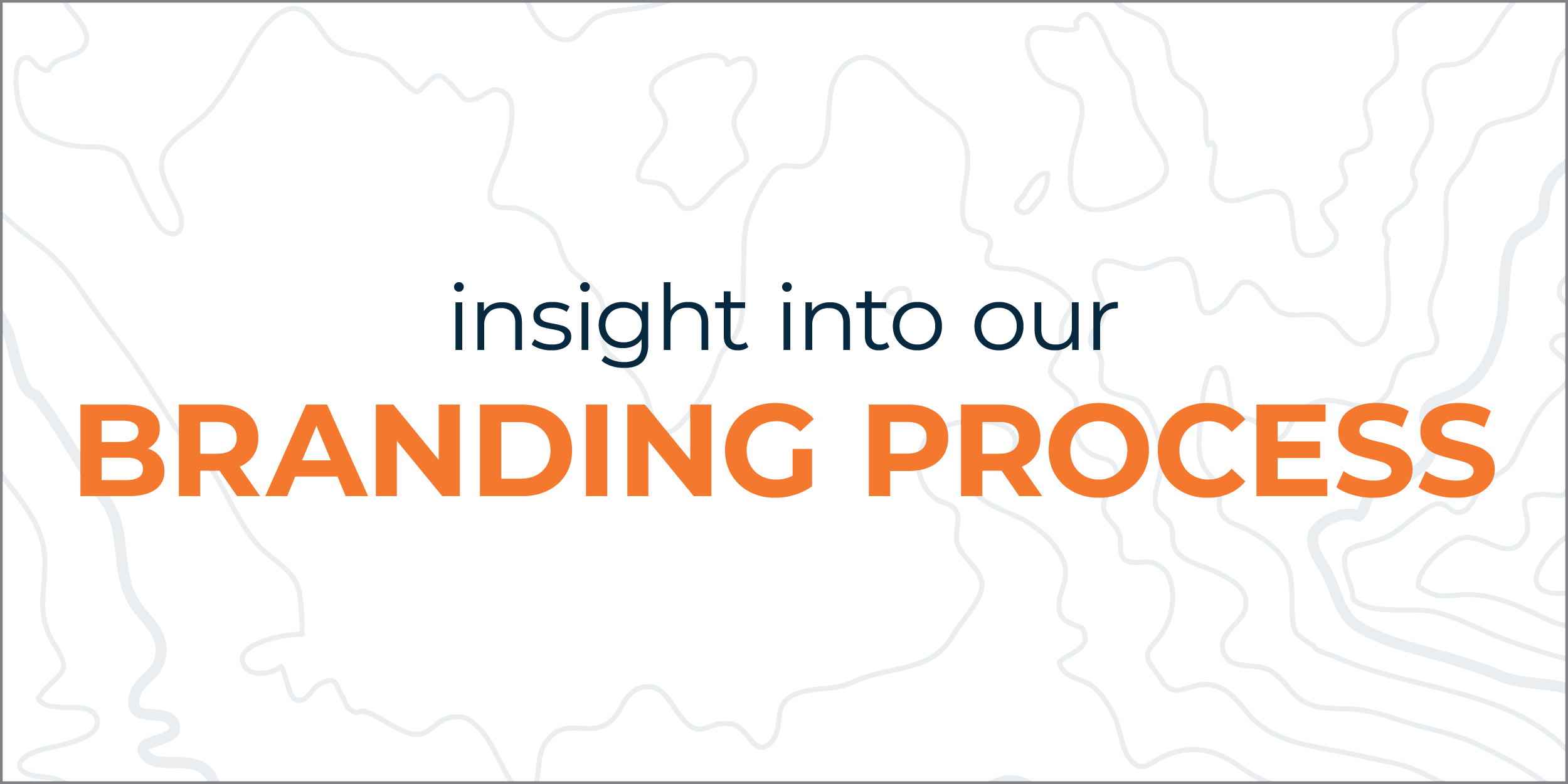 Maybe you're considering a re-brand, or maybe you want to develop a brand strategy for your company for the very first time. Either way, you might imagine the process to be daunting and scary. But let me assure you that at Noto Designs we strive to keep the process as smooth and pain-free as possible for our clients! Here's a brief glimpse into what our process looks like if you decide to work with us on your company's branding.
STEP 1: DISCOVERY
We know from experience that any successful project first requires an in-depth understanding of our client's company, industry, target market, and company vision. We also strive to begin each project with having the same expectations as our client regarding the design direction and desired outcome. Because these things are so important, we carve out a chunk of time at the beginning of each project to dedicate to question-asking and research. We will begin by sending our client our detailed Brand Discovery Questionnaire, and then use the answers to direct our research.
If the project we're working on is a re-brand, we will also use this time to analyze our client's current brand and ask questions to figure out what about the current brand is working and what needs to change.
STEP 2: DEVELOP THE BRAND STRATEGY
We will take what we've learned from our discovery sessions and use that information to influence our brand design decisions. Taking the answers from our discovery questions as well as what we've found during our industry research, we will create 3 unique visual brand strategy concepts to present to our client. These concepts will outline the visual specifics of the new brand, such as color palette, typography, illustration/graphic styles, photography styles, visual textures, and general layout design.
From these 3 concepts, our client will choose one that they think works best. We will then work through up to 3 rounds of revisions to finalize the design decisions and narrow in on each specific element.
The design decisions made during this step of the process will lay the foundation to every other design created for this client going forward.
It might seem counter-intuitive that, when designing a brand, we don't begin with designing the logo. This decision is intentional: we want to ensure that the entire brand is consistent with our client's goals and desired brand personality, and that it is relevant our client's demographic. We have found that the best way to do this is to begin by designing the overall brand strategy before diving into each specific design element. This process ensures that all aspects of the new brand are as consistent as possible.
STEP 3: DESIGN THE SPECIFICS
At this point in the process is where we narrow in on the specific design elements required for the new brand to launch. Typically the logo design comes next. Using the new brand design as a guide, we create 3 initial logo concepts and work through up to 3 revisions on the chosen design.
Because we've already dedicated time to determining the brand's color palette and graphic styles, we have the groundwork laid for the logo design to build upon. This process gives us lots of good direction and streamlines the process a bit, ensuring that we don't waste time on concepts that don't even make sense for the brand.
After the final logo is created, we use the brand guidelines to create whatever other collateral our client needs, such as business cards, website design, promotional flyers, email templates, and more.
This gives you a brief idea of what it looks like to create a new brand with us. If you have any other questions or are interested in either a new brand or a re-brand for your company, please reach out to us!